Lead Like Jesus is a global organization that promises the transformational leadership Model
Meet the team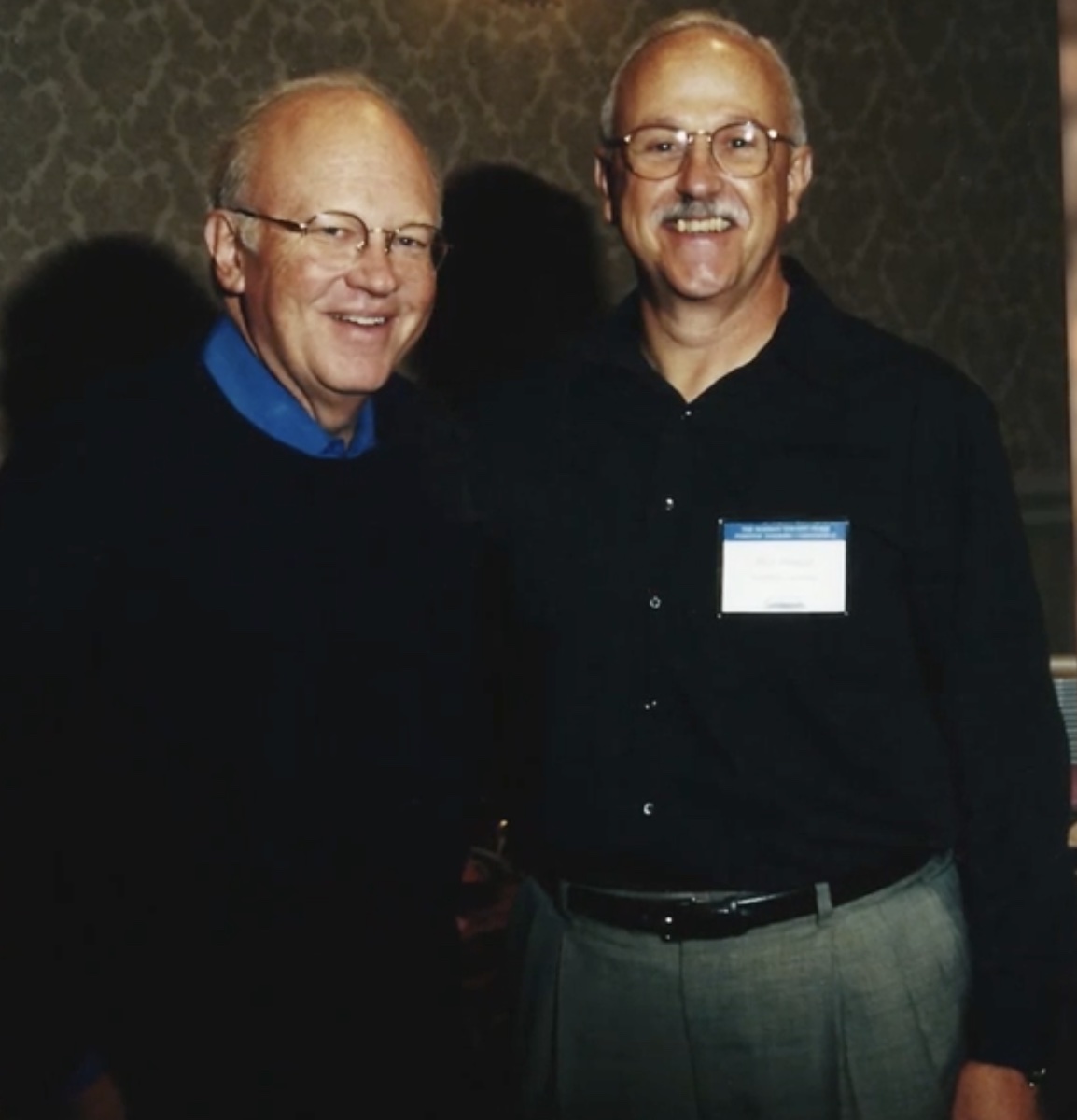 Ken Blanchard & Phil Hodges
Co-Founders
Ken had successfully studied and taught leadership for years. His writings on the topic of leadership (including The One Minute Manager) led him to become one of Amazon's Top 25 Bestsellers of All Time.
Phil Hodges served as a leader in corporate America with US Steel and Xerox, serving as a labor union negotiator.  Initially through Phil's influence, Ken gradually came to understand the overwhelming need for Jesus to take the lead in his own life.
As a new believer, Ken began to study the Bible and became fascinated with how Jesus led perfectly in every way. Jesus transformed twelve ordinary, unlikely individuals into the first generation of Christian leaders, launching a movement that continues to affect the course of world history some two thousand years later.
Inspired by a new vision of influential leadership, Ken and Phil co-founded Lead Like Jesus to inspire and equip people to lead like Jesus.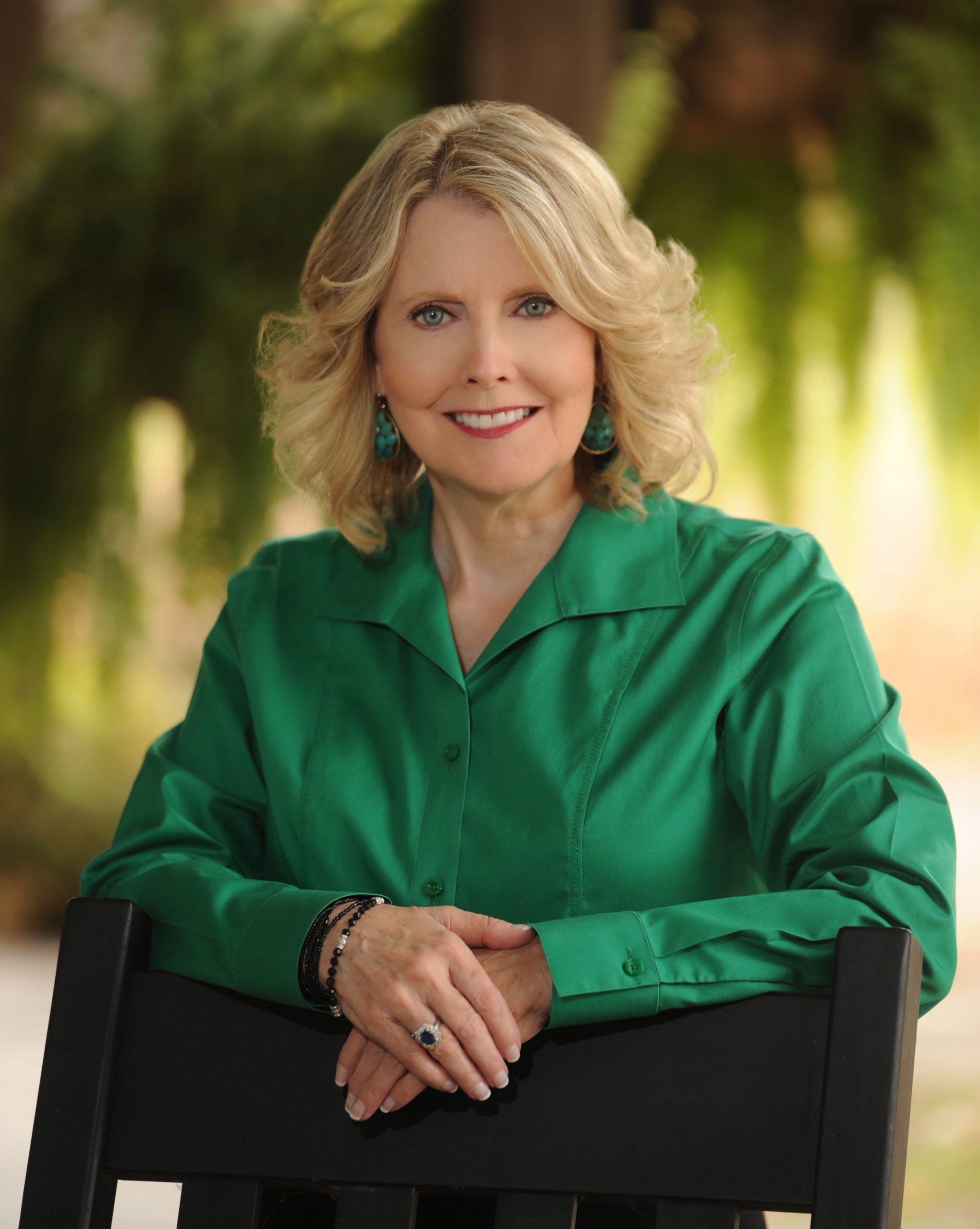 Phyllis Hendry Halverson
President Emeritus
Phyllis Hendry Halverson has served in leadership positions in business, nonprofits, and ministry. She is the co-author of Lead Like Jesus Revisited and its curriculum study guides along with Ken Blanchard and Phil Hodges. Phyllis served for almost nineteen years as the inaugural President and CEO of Lead Like Jesus. Under her visionary leadership, the organization grew exponentially, equipping and empowering tens of thousands of adults and students throughout the world to lead as Jesus led. The Lead Like Jesus Board of Directors has esteemed Phyllis with the title of President Emeritus as a lifetime honorary position. Phyllis will continue as an ambassador for Lead Like Jesus everywhere she goes around the globe. Prior to joining Lead Like Jesus, Phyllis served for eleven years as President of the National Science Center, Inc., in Augusta GA, a partnership with the United States Army.
Phyllis is a sought-after speaker, regularly travelling across the globe to deliver the hope-filled, love- inspired, story-laden, and deeply personal messages that pour straight from her heart. She has been featured as a keynote speaker for crowds of 5,000-plus – often simulcast to thousands more – sharing the stage with well-known orators as Ken Blanchard, John Ortberg, Rosey Grier, Erwin McManus, Henry Cloud, Patrick Lencioni, Henry Blackaby and more.
Phyllis is now working with her husband, Chris Halverson, in Washington, DC with national and international leaders to equip and encourage them to be leaders who are led by God through the life, teachings, and practices of Jesus.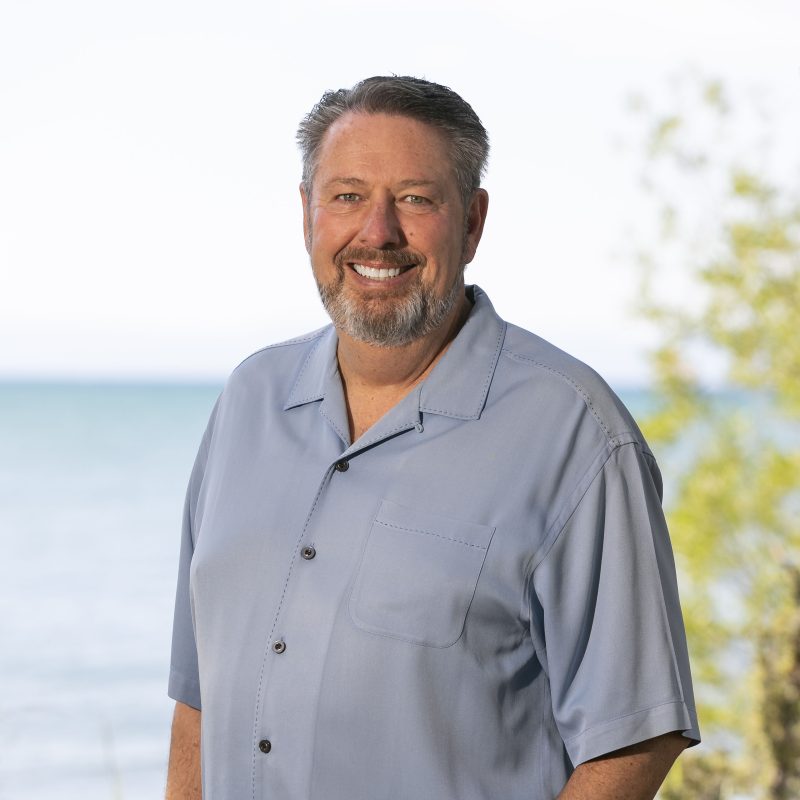 Lead Like Jesus has named Rick Pickering as its President.  Ken Blanchard, one of the co-founders of Lead Like Jesus, shared: "Rick has been an outstanding marketplace leader for decades, as well as serving on many ministry and not-for-profit boards.  He is just the person we need to take Lead Like Jesus into the next stage of its ministry and reach more and more people in the United States and around the world."
Rick has been the CEO of the California Exposition and State Fair, for the past 10 years. He's been named "One of the Most Creative CEOs in America" by a national trade magazine.  He has also served on many boards for ministries, nonprofits, and professional associations. He currently is on the Board of Trustees of William Jessup University.  Rick earned a master's degree from the University of Southern California and a bachelor's degree from Biola University.  He is well known as a servant leader, turnaround expert and results-driven visionary.
Susan Raridon Lambreth, chair of the Lead Like Jesus Board of Directors, stated, "Anyone who knows Rick, knows his heart for serving.  He is respected by leaders around the globe, which will help Lead Like Jesus continue to offer its leadership programs and outreach around the world as we fulfill our vision that someday everyone will be impacted by someone leading like Jesus."  Phil Hodges, co-founder, shared, "God's timing in bringing Rick Pickering and his wife Dawn into this season of leadership service at Lead Like Jesus is exciting and precise.  Their humble and prayerful approach to accepting this responsibility has been a wonderful witness."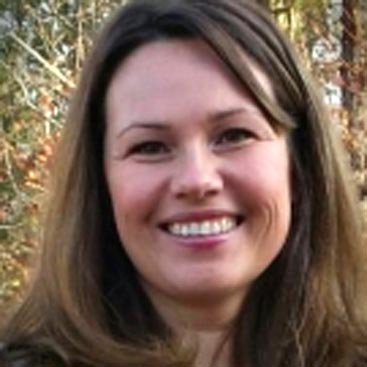 Megan Pacheco is Marketing Advisor at Lead Like Jesus. Born and raised in Poland, Megan moved to the U.S., at age 17 and after finishing her studies, she started work in the faith-based sector, where she has served for over 13 years. She comes with years of experience in product development, marketing and alliances and is passionate about using her God-given talents to advance the cause of Christ. Megan is a writer, and her content on issues like personal finances, money and marriage and raising children have been published by More Living, Yahoo Finance, AllParenting, FoxBusiness, DailyFinance, and Crosswalk. Megan is married to David, who is from Guatemala, and together they are committed to cultivating their traditions and cultures. They love meeting new people, hosting friends and neighbors for cookouts, and good conversation—always desiring to impact more lives for Christ. Megan and David reside in Flowery Branch, Georgia, with their two sons, Joshua and Daniel.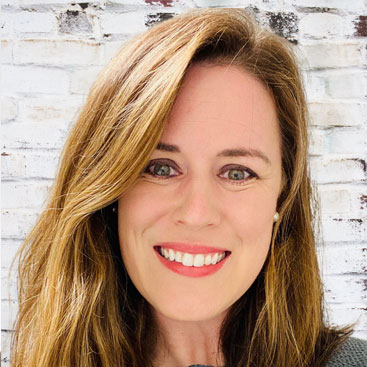 Meg is a Donor Relations Specialist at Lead Like Jesus. Before coming to Lead Like Jesus, she was the unit marketing director for Chick-fil-A in Evans, Georgia, for eight years. She grew up attending Curtis Baptist Church and School, graduating in 2002. She has served in Romania six times, one of them as an intern during the summer of 2005. She and her husband, Ben, have two dogs and she enjoys running marathons, wakeboarding, hunting and crossfit.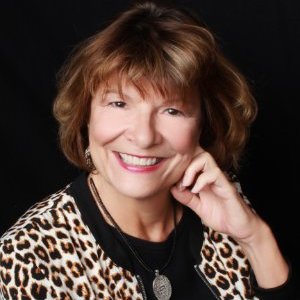 Barbara serves as the Director of Leadership Development at Lead like Jesus where she manages and oversees the training function and facilitator certification for workshops and assessments. Barbara's dedication to helping others succeed both personally and professionally has led her into numerous careers & positions in the training and education field. With a servant heart, striving always to lead like Jesus, she seeks to help others find their purpose and passion in life.
An educator by profession, Barbara has been involved in teaching and training for over 30 years and brings vast experience in leading workshops and developing facilitators and trainers. She has been active in her church in a variety of leadership roles including coordinating and leading mission trips, serving as a lay pastor for small groups and mentoring newly married couples. Her volunteer work includes serving with Habitat for Humanity, Feed My Starving Children and Hospice.
Barbara enjoys gardening, biking, cooking and spending time with her 5 grandchildren. She lives in Minnesota and Arizona with her husband, Rich.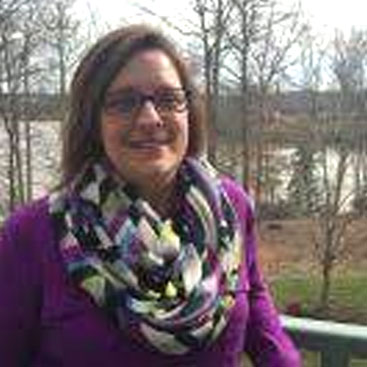 Kim comes to the Lead Like Jesus team with nearly two decades of management and IT experience, including network support, project management, and department director roles. She also enjoys communications, and writes as a hobby. She received her dual Bachelor's of Arts degrees in Computer Information Systems and Business Administration from Piedmont College in Demorest, GA.
Kim and her husband live in Northeast Georgia with their two children and grandson. She enjoys playing golf, running, and hiking in the North Georgia mountains.
Connect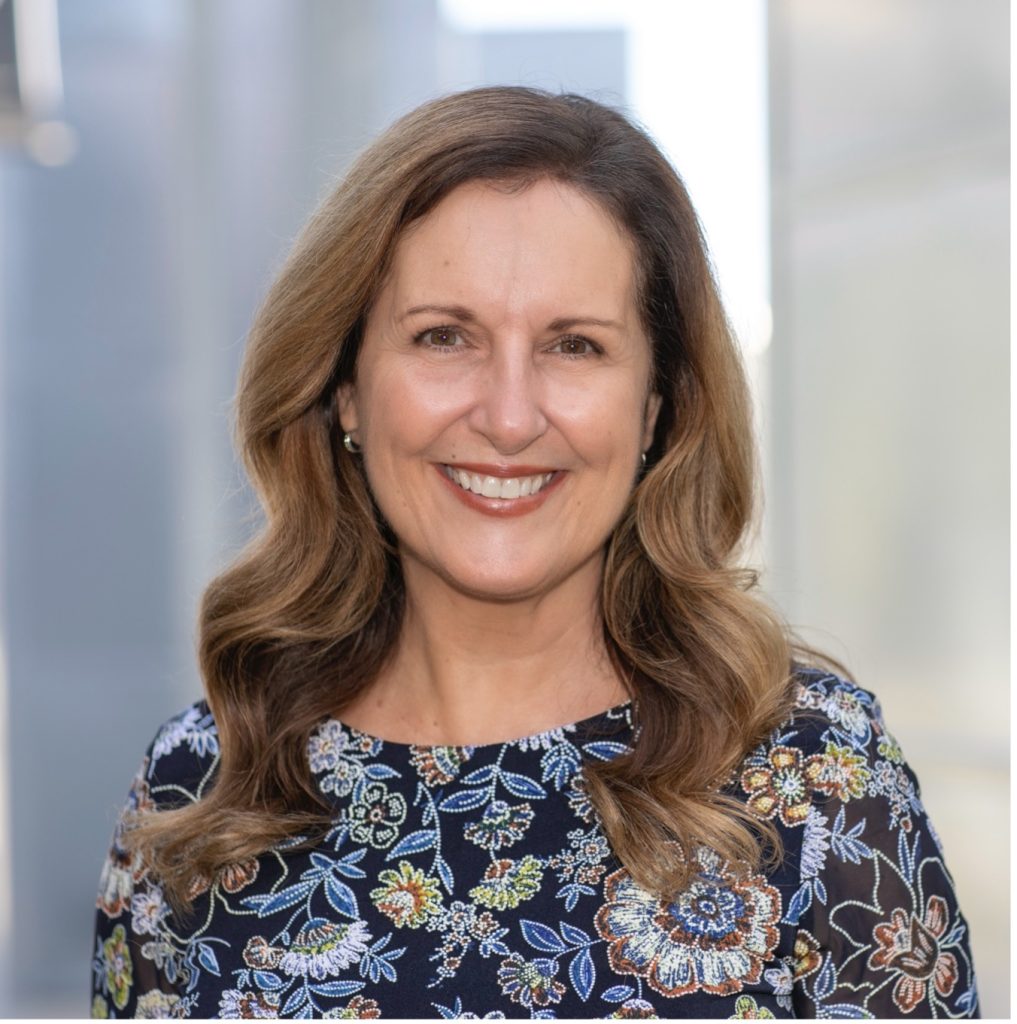 Dawn loves God's Word and sharing its life-changing teachings with others. Since 2015 she has served as an adjunct professor of theology at Jessup University, teaching courses in Gospel Worldview, Contemporary Discipleship, Bible Survey, and The Life and Teachings of Jesus. She also served for over two decades as a Christian High School administrator and teacher. She is known as a gifted women's event speaker for her teaching style and for developing relevant and authentic messages.
Dawn holds a Master's Degree in Christian Ministry from Liberty Theological Seminary, and an undergraduate degree in Christian Education from Biola University.
She has been married to her favorite person on the planet, Rick, since 1982. They enjoy investing in the lives of their three sons, three daughters-in-law, and five grandchildren.
The LLJ Global Leadership Team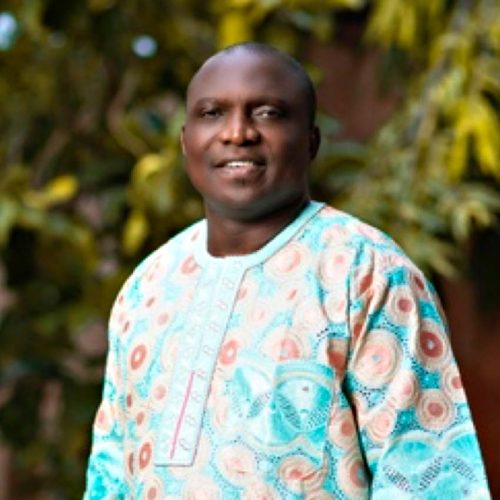 Michael Okuneye is a certified Facilitator with Lead like Jesus and the African Representative. Experienced with missions and leadership matters since 1993. He is the Executive Director of Livingword Global leadership Mission; served as a missionary in Niger, Chad and in Nigeria where he resides, training Church Planters and Community Champions to build stronger and transformational churches in Africa. Having raised and trained many leaders in several nations, it has given him the voice in Leadership matters in Nigeria. He served as the Assistant to the National director of Bible league in Chad, later rose to National Head of Operations of Bible League Nigeria before proceeding to advance the course of Leadership and Mission. He is currently the Coordinator of the Teens Church in his local assembly where he raises leaders. As a great motivator, he has encouraged many, coupled with his unique approach to coaching and mentoring lives in diverse fields of specialization, more than 10,000 lives have been affected by his leadership. He is also championing the cause of community development in rural areas for positive changes. He is married to Titilope, his best friend, and they are blessed with five boys.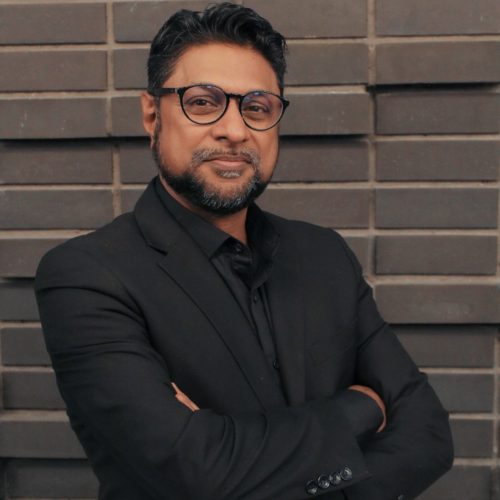 Jayson was born and raised by Missionary parents (the late Ps Kaye Naidoo & his dear mum Sweetie Naidoo) in a small coastal town of Umkomaas in KwaZulu Natal. He is married with 2 sons. Jayson is the co-founder of Lead Like Jesus™ in South Africa which was started in May 2013.
In May 2018, Jayson started a leadership training and development company called Leader Serve Consulting Incorporated where he enables, equips, empowers and ignites leaders to serve. Leader Serve Consulting is a vehicle to finance and fund the work of the Kingdom. He is the chief encouragement officer of Leader Serve Consulting Incorporated and a Consulting Associate for The Ken Blanchard Companies® in the USA, having facilitated SLII® throughout Africa for their clients.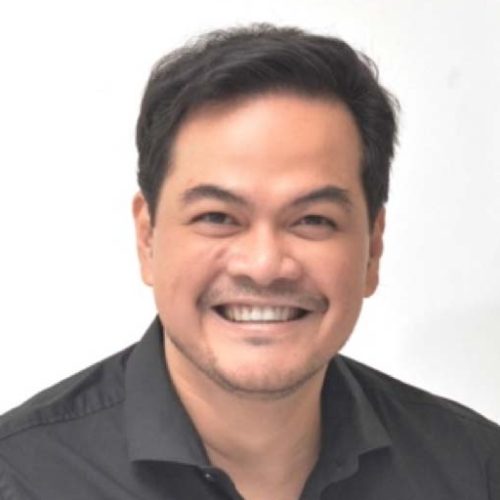 Boris Joaquin is the President & Chief Equipping Officer of Breakthrough Leadership Management Consultancy and founder of Project Purpose Philippines. Aside from being a regional representative for SEA and ANZ, he is also a master trainer for the Lead Like Jesus Encounter, accredited facilitator for Biblical DISC® and for the Blanchard Institute's Student Self Leadership program. Boris is a corporate educator under the Duke CE Global Educators Network (UK), a Chartered Professional in Human Resources CPHR® and a registered Investors in People (UK) specialist.
Boris is considered one of the top-ranked corporate trainers on leadership and other people skills. He has served organizations in the Philippines, Asia, and the Middle East, providing assessments and consulting services to help organizations improve their people management processes, strategic management and leadership.
He received the 2020 Gawad Sulo Award for his work as a corporate educator. This award is only given to a select few who have significantly contributed to the field of education. Recently, he was also cited as Top 3 Filipino Content Creators in LinkedIn for 2021.
Boris has authored two well-received books in the Philippines and serves as a Save the Children Philippines council member and Bible League Philippines board trustee. He and his wife, Michelle, have two daughters together, Ysobel 20 and Julia 14.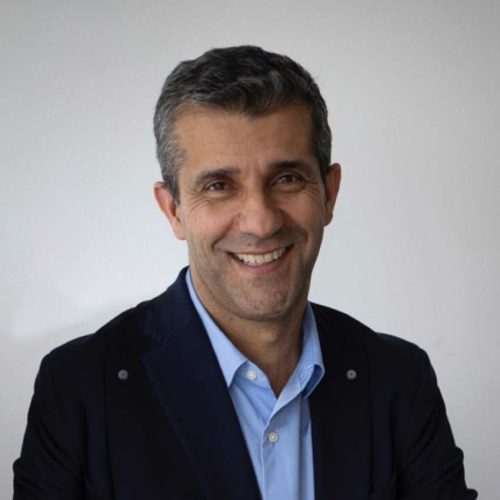 Víctor is a joyful and energetic son of God, who teaches, motivates and encourages others to lead like Jesus, in and out of the marketplace through his active leadership in management and consulting.
At present Víctor serves as the COO of CALA Analytics, a multilatin enterprise, while at the same time supporting Lead Like Jesus throughout Latin America. This combination keeps him in touch with the challenges of leading in the marketplace while applying the Jesus model and strengthening his bond to the Father.
Víctor has held corporate management and leadership training roles for the last 30 years, through a professional career that has taken him on a global journey meeting cultures and making many friends. He has lived in the UK, the US, and currently resides in Bogota, Colombia. He also holds a B.S. in Industrial Engineering and an EMBA from the Goizueta School of Business at Emory University. He can communicate in English, Spanish, French and Portuguese.
His passion to communicate and share his learnings and experiences has led him to publish several Christian leadership books and articles, including "Lidérate", and "El Cuento de la Nueva Era".
Married to Damaris and father of Maria Elisa, Tomás, Cristina and Sara, he enjoys the countryside, traveling, swimming, riding horses and motorcycles, and spoiling his pets.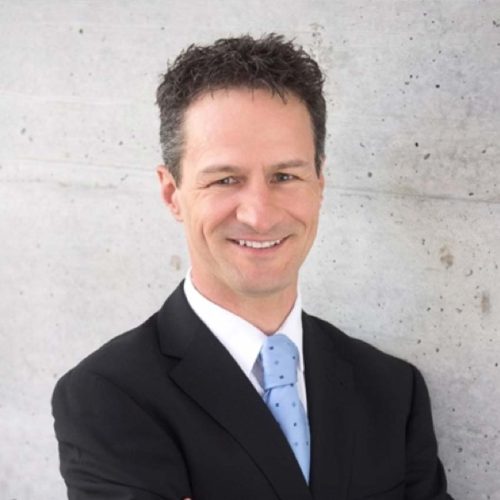 Roberto Dal Corso is an award-winning corporate executive and business owner with a passion to transform organizations one leader at a time. As a servant leadership evangelist Roberto shares his insightful and powerful message with audiences around the world through keynotes, webinars, trainings, and coaching. Businesses, leverage his skills to improve engagement, productivity, and performance to create great results and great relationships that positively impact the bottom line.
Roberto delivers reliably and consistently, with a proven track record over two decades launching 37 product lines on 3 continents, generating over €1B of additional revenue. His passion for inspiring people has set him apart working in 35 countries. Roberto is a Master of Business Strategy (MBA – De Montfort University), Blanchard Partner and serves as a trusted advisor and board member.
Roberto was born and raised in South Africa with an Italian heritage and has been living in Zurich, Switzerland since 2001, with his wife Kathy and their two sons - Alessandro and Sheldon and is an active member of IPC Zurich.
Additionally, Roberto is an advocate for positive thinking, sustainable living and is a passionate cyclist that is often seen riding Europe's toughest armature road races.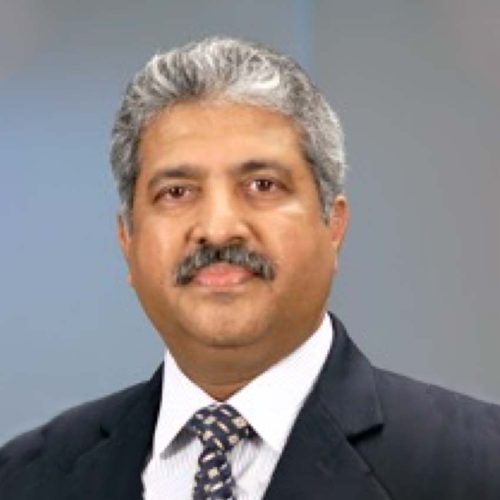 Greatly Blessed, highly favoured, Imperfect but forgiven child of God
Mohan attended his first Lead Like Jesus encounter in Oct 2009 along with another friend Deepak Martin in Singapore when LLJ was launched across Asia and his life hasn't been the same since then! Facilitated first encounter within a month of getting trained and facilitated over 100 encounters in the past 12 years. Lead Like Jesus India society was formally launched in April 2012 with 7 founding board members and the ministry grew with over 200+ facilitators trained across the country with over 15000 people going through the encounters.
On professional front, Mohan comes with over 32 years of diverse experience in Banking, offshoring, outsourcing, Consulting, and strategic change management. He currently serves in Pharma major Glaxo Smith Kline (GSK) as Vice President & Head of Global Capability Center based out of Bangalore, India. He previously served as Head of Global Operations centers at Thomson Reuters spanning across 6 countries with over 11000 employees. Mohan also served in HSBC, UBS, Cognizant, HDFC, IDBI and Canara Banks.
Mohan is passionate about Leadership & Community development and served on boards of various nonprofits including
Lead Like Jesus – Joined in 2022
World Vision India - 10 years (2011 to 2021) including 4 years as Treasurer, 2 years as Chairman of board
Lead Like Jesus Society India – 7 years (2012-2019) – Founding member and master facilitator since 2009
Haggai India, RZIM Society, Logos Ministries, Person to Person counselling ministries
Mohan's calling is in the marketplace and was involved in God @ Work, Morph and interface movements in corporates.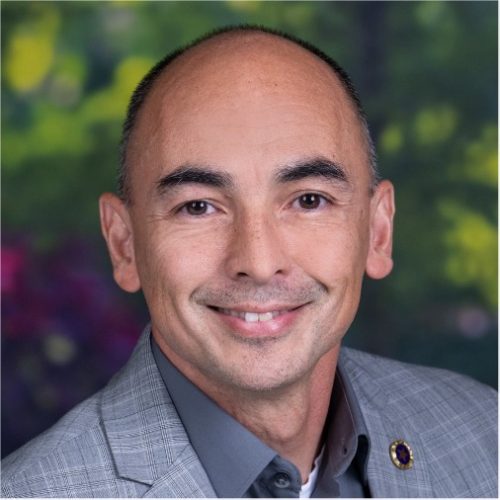 Steven Rubado is a military veteran and seasoned leader, coach and training facilitator with a proven track record of turning vision to reality and making a positive impact on organizations around the world. More than that, Steven loves Jesus and helping others to experience his love and transforming power. He is the grateful husband of Janet, and proud father of three daughters.
Steven believes that organizations rise and fall on their leadership. He has a deep burden for developing effective leaders of integrity and purpose or in other words, leaders that consistently get the job done AND do the right thing. As a master trainer in the Lead Like Jesus Leadership Encounter and certified facilitator in Every Leaders Journey leadership framework, Steven has equipped leaders in over 35 countries to become transformative servant leaders with a mission first, people always mentality. He believes strongly in the Lead Like Jesus mission, having been personally impacted by it. The vision to see that everyone, everywhere be influenced by someone who leads like Jesus stirs great excitement in his soul!
Steven holds a bachelor's in communications with Business Applications and a Masters in Intercultural Studies. He is a Gallup certified Strengths Trainer and Coach for individuals, managers and teams. He is also a certified DISC facilitator and is well-versed in other assessments and leadership development tools. He has a passion for helping others to identify their God-given purpose and live their greatest story. Steven believes when people leverage their innate talents, gifts and strengths for positive influence, they can make the greatest impact on their families, workplaces and communities.
See the LLJ Vision
That someday, everyone, everywhere will be influenced by someone who leads like Jesus.
Ken Blanchard
Co-Founder, Lead Like Jesus
Chief Spiritual Officer
The Ken Blanchard ® Companies
Escondido, CA
Phil Hodges
Co-Founder
Lead Like Jesus
Rancho Palos Verdes, CA
Susan Raridon Lambreth
Interim Chair of the Board of Directors, Lead Like Jesus
Principal
LawVision Group
Brentwood, TN
Tamara Kay Tibby, DMD, MPH
Director
Tampa Family Health Centers
Temple Terrace, FL
Mohan Patnaik
VP & Head of Global Capability Center
Glaxo Smith Kline
Bangalore, India
Jason Lippert
CEO
Lippert Industries (NYSE: LCII)
Mishawaka, IN
Doug Erickson
Owner
Hastings Automotive
Hastings, MN
Greg Stevens
President
San Antonio Insurance Services
San Antonio, TX
Lauren Miller Fulford
Author, Speaker
Highlands Ranch, CO
Jayson Naidoo
Owner/CEO
Leader Serve Consulting, Inc
Midrand, South Africa
Rick W. Allen
U.S. Congress, 12th District of GA
Augusta, GA
James H. Amos, Jr.
Chairman and CEO
Tasti D Lite
Southlake, TX
Don Ankenbrandt
Birmingham, AL
Harold Babb
Professor of Marketing
University of Richmond
Manakin-Sabot, VA
James H Blanchard
Chairman, Board of Advisors
Jordan-Blanchard Capital, LLC
Columbus, GA
Margie Blanchard
Co-founder and
Head of Office of the Future
The Ken Blanchard Companies
Escondido, CA
Dr Estella Chavous
Best-Selling Author
Jim Mudd Sr
Chief Spiritual Officer
Mudd & Associates
Cedar Falls, IA
Tom Muccio
Consultant and Speaker
Muccio Consulting, LLC
Retired President
Procter & Gamble Global Customer Teams
Fayetteville, AR
Verne Murray
Managing Director
Walker & Dunlop
Walnut Creek, CA
Chris Conlee
Pastor
One City Church
Memphis, TN
Bob Pike
Retired Chairman/CEO
The Bob Pike Group
Osseo, WI
Tom Dowd
President/CEO
Dowd and Guild
San Ramon, CA
Judy Kinebrew
Cincinnati, OH
Dr. John Jackson
President
William Jessup University
Jean Regan
President/CEO
Tranzact Technologies, Inc.
Elmhurst, IL
Dina Dwyer-Owens
Co-Chair, The Dwyer Group
Waco, TX
Mike Regan
Chief of Relationship Development
Tranzact Technologies, Inc.
Elmhurst, IL
Barbara Glanz
President
Barbara Glanz Communications
Sarasota, FL
Roger Roberson
Chairman
Roberson Management
Scottsdale, AZ
BG Jeffrey A. Foley, USA, Ret.
Founder
Loral Mountain Solutions
Martinez, GA
Mary Anne Shula
President
Shula Enterprises
Surfside, FL
Heather Hyde Jennings
Founder
Third River Partners
Pittsburgh, PA
Michael Sollazzo
Partner
Capital Planning Advisors
Granite Bay, CA
Jon Gordon
President
The Jon Gordon Companies
Ponte Vedra Beach, FL
Jim Eaton
Founder & CEO
Kingdom Partner Solutions
Long Beach, CA
Clifton Lambreth
CEO, Daniel Bradley Matthews
Western Carolina University
Brentwood, TN
Rick Stephens
Former Chairman of the Board
Horizon Hobby
Champaign, IL
Susan Raridon Lambreth
Principal
LawVision Group
Brentwood, TN
Estean H. Lenyoun, III
Director, Urban Redevelopment
Sudberry Properties, Inc.
San Diego, CA
Bobby Ukrop
President/CEO
Ukrop's Homestyle Foods, LLC
Richmond, VA
Timothy McKibben
President
Ancor Capital Partners
Fort Worth, TX
Mick Ukleja
President
Leadership TraQ
Seal Beach, CA
Tracey Jones
President
Tremendous Leadership
Boiling Springs, PA
Kemmons Wilson, Jr.
Principal/Executive Vice President
Kemmons Wilson, Inc.
Memphis, TN
Steve Douglass
President
Campus Crusade for Christ
Orlando, FL
Laurie Beth Jones
Author/National Speaker
San Diego, CA
Rosey Grier
Chairman
Impact Urban America
San Diego, CA
George McKinney
Pastor
St. Stephens Church of God in Christ Ministries
San Diego, CA
Bill Hybels
South Barrington, IL
Rick Warren
Senior Pastor
Saddleback Community Church
1 Saddleback Parkway Lake Forest, CA