Lead Like Jesus is a global organization that promises the transformational leadership Model
Meet the team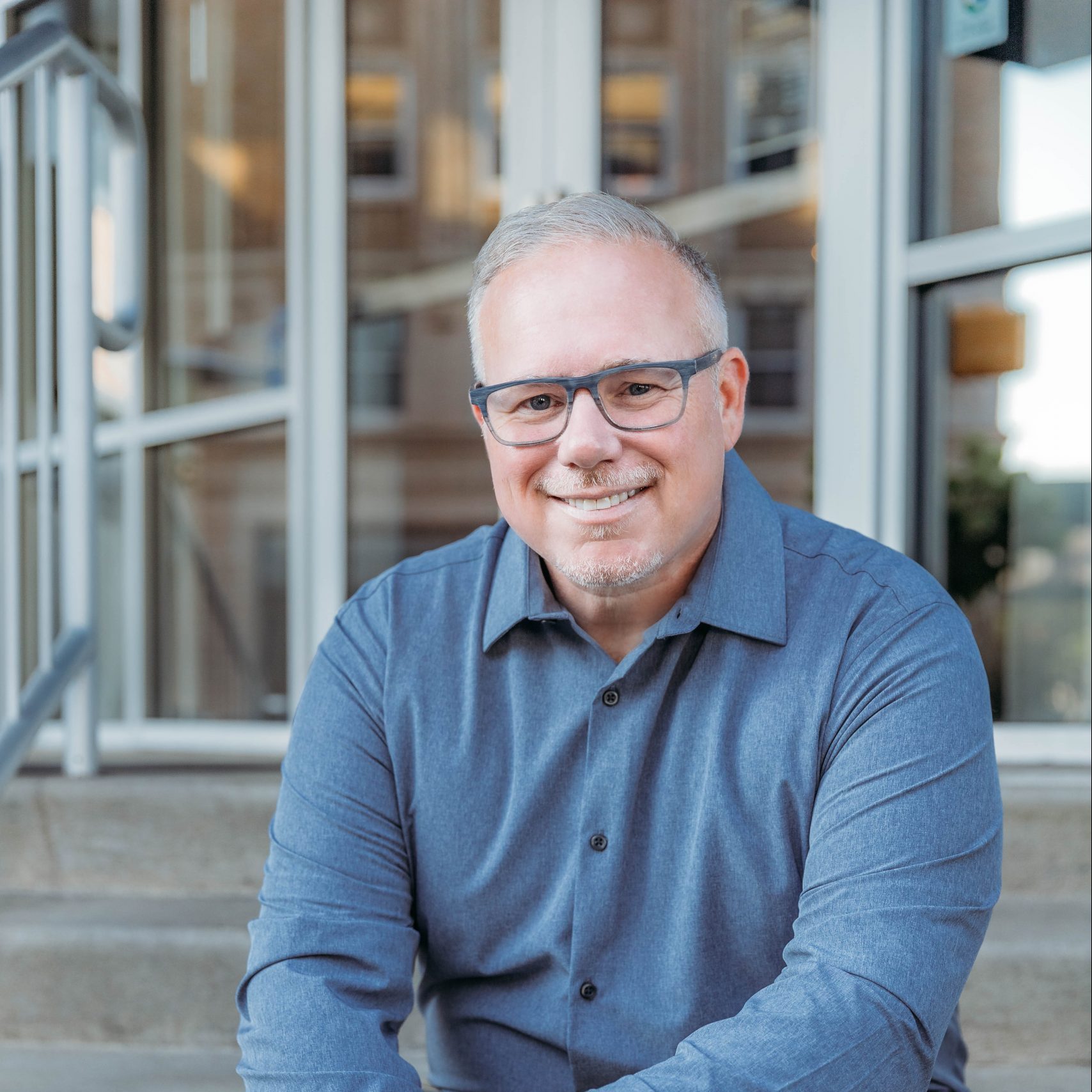 Rich Cummins
President + CEO
With more than twenty years of senior leadership and c-suite experience, Rich is a lifelong learner who is passionate about developing people and organizations while cultivating a culture built on relationships, service, and excellence.
Rich has evidenced God's great provision in the organizations that he has served. Early in his career, he led the charge to re-establish and grow his family's business. As a business leader in Fort Wayne, Indiana, he helped cast the vision that saw the downtown area revitalized.
When Rich sensed God's calling into para-church ministry, he began by helping to purchase and operate a Christian radio station (STAR 88.3 in Fort Wayne, IN). While with the radio ministry, Rich led several campaigns to expand the footprint of the radio network by purchasing stations and broadcast translators. His team won the prized Christian Music Broadcasters Radio Station of the Year award twice (2009 & 2013).
While serving as the VP for Institutional Advancement at Bethel University, Rich launched a comprehensive campaign to build a new track training facility, fund operations for multiple years, and transform the school's image through branding and marketing efforts. The school transitioned from Bethel College to Bethel University (IN) under Rich's guidance. More recently, Rich was recruited by New Song Ministries to create an advancement division to grow and sustain Winter Jam Tour Spectacular, the nation's largest and longest-running Christian music tour. Rich has a Masters in Organizational Leadership at Huntington University, an Advanced Executive Coaching credential from the Townsend Institute, the Certificate in Fundraising Management from the Lilly Family School of Philanthropy at Indiana University, and is a Certified Fundraising Executive with CFRE International. Rich also serves his church as an ordained minister.
Rich enjoys spending time with his wife, Danielle, and five amazing children, riding bikes, and having conversations about Jesus and leadership.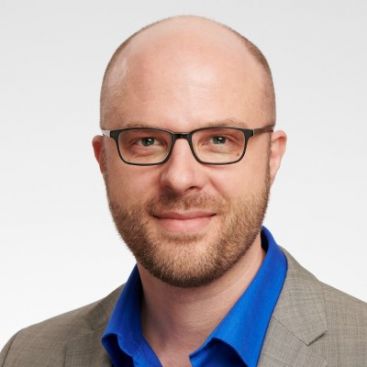 Brent A. Hafele, M.A. joined the team at Lead Like Jesus on July 1, 2021 as Executive Vice President. In this role, he will partner closely with CEO Rich Cummins and the LLJ team to advance the vision where everyone, everywhere is impacted by someone who leads like Jesus. He is a skilled and sought-after Gallup-certified Strengths Coach, group facilitator, speaker, and educator.
Early in his career as an executive director and a development director, Brent experienced first-hand the demands of providing effective nonprofit leadership while reaching strategic and fundraising goals. In 2008, Brent began his own consulting practice, NewDay Nonprofit Solutions. He then sold his practice to prominent fundraising consulting firm, DickersonBakker, in 2016 and joined as a Vice President. He worked his way up to lead the consulting team as Senior Vice President – Talent Development. Brent has consulted over 120 nonprofit agencies spanning nearly every major nonprofit category.
Brent's mission is to unlock the God-given potential of leaders so that they and their followers may live more vibrant, loving, and impactful lives. He has a special ability to earn trust quickly and is a cultural catalyst, curator, and guardian dedicated to ensuring safety, inclusion, and equity for all. Brent doesn't believe in a one size fits all solution. Instead, he gets in the trenches to fully understand his colleagues and clients.
In addition to his consulting and nonprofit work, Brent is a popular speaker at national, regional, and local conferences on leadership and fundraising. He is a faculty member of the University of St. Thomas where he teaches courses on donor motivation and messaging. He earned an M.A. in Philanthropy and Development from Saint Mary's University of Minnesota. Brent resides in Eau Claire, WI, with his wife Jennifer, sons Evan and Micah, and daughter Rachel.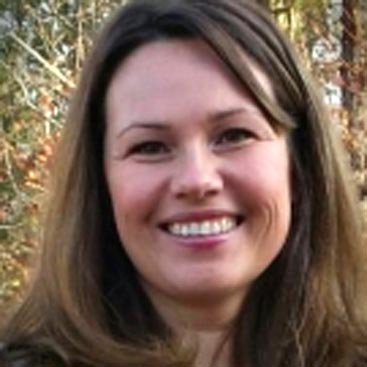 Megan Pacheco is the VP of Marketing at Lead Like Jesus. Born and raised in Poland, Megan moved to the U.S., at age 17 and after finishing her studies, she started work in the faith-based sector, where she has served for over 13 years. She comes with years of experience in product development, marketing and alliances and is passionate about using her God-given talents to advance the cause of Christ. Megan is a writer, and her content on issues like personal finances, money and marriage and raising children have been published by More Living, Yahoo Finance, AllParenting, FoxBusiness, DailyFinance, and Crosswalk. Megan is married to David, who is from Guatemala, and together they are committed to cultivating their traditions and cultures. They love meeting new people, hosting friends and neighbors for cookouts, and good conversation—always desiring to impact more lives for Christ. Megan and David reside in Flowery Branch, Georgia, with their two sons, Joshua and Daniel.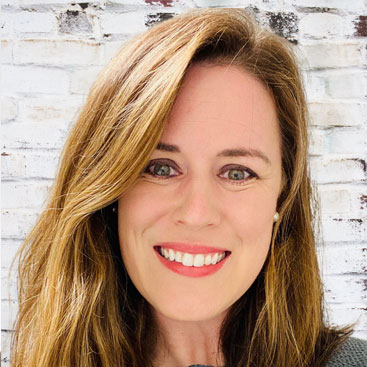 Meg is a Donor Relations Specialist at Lead Like Jesus. Before coming to Lead Like Jesus, she was the unit marketing director for Chick-fil-A in Evans, Georgia, for eight years. She grew up attending Curtis Baptist Church and School, graduating in 2002. She has served in Romania six times, one of them as an intern during the summer of 2005. She and her husband, Ben, have two dogs and she enjoys running marathons, wakeboarding, hunting and crossfit.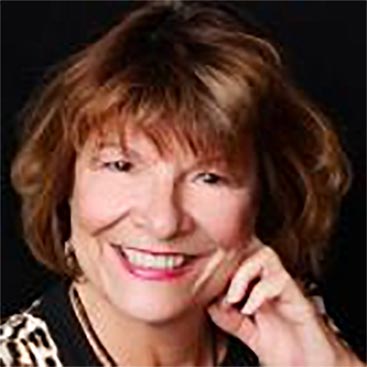 Barbara's background in education and training prepared her well to work with independent consultants and trainers, helping them enhance their skills and expertise to lead workshops and develop successful training businesses. In her role as Director of Network Services at Carlson Learning Company she oversaw all the aspects of certification, training and development of new and veteran trainers and consultants. Following her career in T&D she worked at the Bob Pike Group as Sales Manager, selling and managing a salesforce to offer training programs and products. She currently co-owns Meiss Education Institute, a Minnesota-based management training company. When not engaged in training and development activities, Barbara works as a volunteer for Hospice, is active in her local church, enjoys gardening and spending time with her grandchildren. Barbara and husband, Rich, have two children and four grandchildren. They live in Minneapolis, Minnesota in the summer and Phoenix, Arizona in the winter.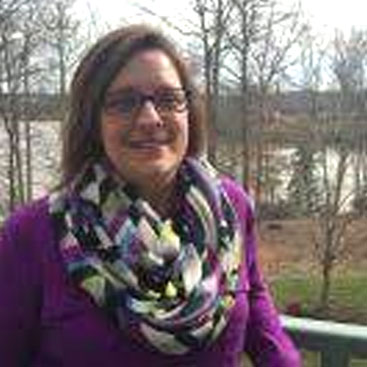 Kim comes to the Lead Like Jesus team with nearly two decades of management and IT experience, including network support, project management, and department director roles. She also enjoys communications, and writes as a hobby. She received her dual Bachelor's of Arts degrees in Computer Information Systems and Business Administration from Piedmont College in Demorest, GA.
Kim and her husband live in Northeast Georgia with their two children and grandson. She enjoys playing golf, running, and hiking in the North Georgia mountains.
Connect
Ken Blanchard
Co-Founder, Lead Like Jesus
Chief Spiritual Officer
The Ken Blanchard ® Companies
Escondido, CA
Tami Heim
President & CEO
Christian Leadership Alliance
Gallatin, TN
Grace Campbell
Pastor
Life Bridge Church
Fort Wayne, IN
Phil Hodges
Co-Founder
Lead Like Jesus
Rancho Palos Verdes, CA
Rich Cummins
President & CEO
Lead Like Jesus
Fort Wayne, IN
Susan Raridon Lambreth
Principal
LawVision Group
Brentwood, TN
Jim Eaton
Founder & CEO
Kingdom Partner Solutions
Long Beach, CA
Jason Lippert
CEO
Lippert Industries (NYSE: LCII)
Mishawaka, IN
Doug Erickson
Owner
Hastings Automotive
Hastings, MN
BG Jeffrey A. Foley, USA, Ret.
Chair of the Board of Directors, Lead Like Jesus
Founder
Loral Mountain Solutions
Martinez, GA
Freddie Scott, II
Founder
Unlock the Champion
Brentwood, TN
Tamara Kay Tibby, DMD, MPH
Director
Tampa Family Health Centers
Temple Terrace, FL
Rick W. Allen
U.S. Congress, 12th District of GA
Augusta, GA
Jerry Middel
Principal
Financial Designs Ltd.
Denver, CO
James H. Amos, Jr.
Chairman and CEO
Tasti D Lite
Southlake, TX
Lauren Miller Fulford
Author, Speaker
Highlands Ranch, CO
Harold Babb
Professor of Marketing
University of Richmond
Manakin-Sabot, VA
Tom Muccio
Consultant and Speaker
Muccio Consulting, LLC
Retired President
Procter & Gamble Global Customer Teams
Fayetteville, AR
James H Blanchard
Chairman, Board of Advisors
Jordan-Blanchard Capital, LLC
Columbus, GA
Jim Mudd
Chief Spiritual Officer
Mudd & Associates
Cedar Falls, IA
Margie Blanchard
Co-founder and
Head of Office of the Future
The Ken Blanchard Companies
Escondido, CA
Verne Murray
Managing Director
Walker & Dunlop
Walnut Creek, CA
Chris Conlee
Pastor
One City Church
Memphis, TN
Bob Pike
Retired Chairman/CEO
The Bob Pike Group
Osseo, WI
Tom Dowd-Josie
President/CEO
Dowd and Guild
San Ramon, CA
C. William Pollard
Chairman Emeritus
ServiceMaster Company
Wheaton, IL
Rema Dupont
Founder/CEO
FDL Development
Malibu, CA
Jean Regan
President/CEO
Tranzact Technologies, Inc.
Elmhurst, IL
Dina Dwyer-Owens
Co-Chair, The Dwyer Group
Waco, TX
Mike Regan
Chief of Relationship Development
Tranzact Technologies, Inc.
Elmhurst, IL
Barbara Glanz
President
Barbara Glanz Communications
Sarasota, FL
Roger Roberson
Chairman
Roberson Management
Scottsdale, AZ
James L. Jay
Chairman/CEO
Vinculum Communications
Managing Partner, Chatham Ventures
Indianapolis, IN
Mary Anne Shula
President
Shula Enterprises
Surfside, FL
Heather Hyde Jennings
Founder
Third River Partners
Pittsburgh, PA
A.Vincent Siciliano
President/CEO
New Resource Bank
San Francisco, CA
Kenneth R. Jennings
Managing Partner
Third River Partners
Pittsburg, PA
Tommy Spaulding
Founder/CEO
Spaulding Companies
Greenwood Village, CO
Clifton Lambreth
CEO, Daniel Bradley Matthews
Western Carolina University
Brentwood, TN
Rick Stephens
Former Chairman of the Board
Horizon Hobby
Champaign, IL
Susan Raridon Lambreth
Principal
LawVision Group
Brentwood, TN
Greg Stevens
San Antonio, TX
Estean H. Lenyoun, III
Director, Urban Redevelopment
Sudberry Properties, Inc.
San Diego, CA
Bobby Ukrop
President/CEO
Ukrop's Homestyle Foods, LLC
Richmond, VA
Timothy McKibben
President
Ancor Capital Partners
Fort Worth, TX
Frank Vizcarra
President
The Vizcarra Consulting Group
Carlsbad, CA
Mark Rutland
Founder
Global Servants
Braselton, GA
Kemmons Wilson, Jr.
Principal/Executive Vice President
Kemmons Wilson, Inc.
Memphis, TN
Don Ankenbrandt
Birmingham, AL
Jon Gordon
President
The Jon Gordon Companies
Ponte Vedra Beach, FL
Dr. John Jenkins
President
William Jessup University
Linda Stirling
The Fowler Stirling Sweeney Group
Senior Vice President –Financial Consultant
La Jolla, CA
Mick Ukleja
President
Leadership TraQ
Seal Beach, CA
Steve Douglass
President
Campus Crusade for Christ
Orlando, FL
Laurie Beth Jones
Author/National Speaker
San Diego, CA
Rosey Grier
Chairman
Impact Urban America
San Diego, CA
George McKinney
Pastor
St. Stephens Church of God in Christ Ministries
San Diego, CA
Bill Hybels
South Barrington, IL
Rick Warren
Senior Pastor
Saddleback Community Church
1 Saddleback Parkway Lake Forest, CA