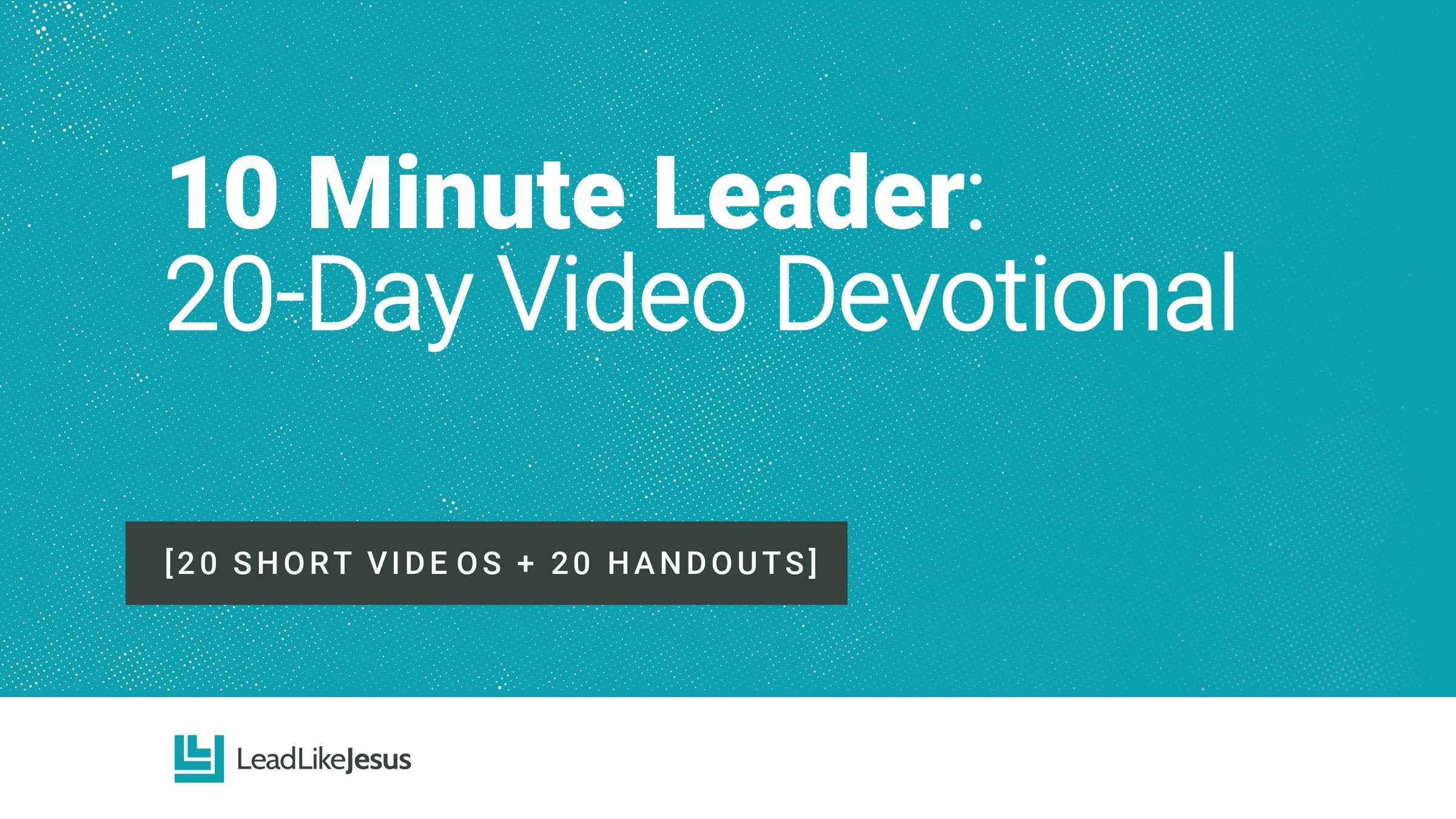 Becoming a leader who leads like Jesus is a journey. This journey requires faithfully engaging with God's Word and living His truth out daily.
This 20-Day Video Devotional is an opportunity for you, as a leader, to spend your next twenty days in God's Word, learning about His model for leading, loving and influencing others.
Each day offers a:
Short video devotional
Downloadable handout to reinforce/review the video message
We pray that for the next twenty days, the first 10 minutes of your day will prove to be the most meaningful as you align your heart and mind with God's truth and His purpose for you and your leadership!